The White House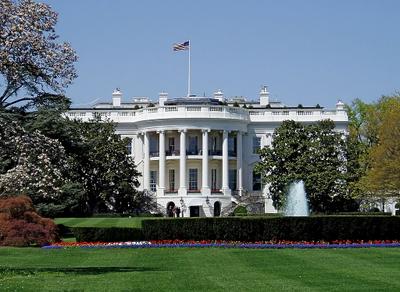 The White House is the official residence and principal workplace of the president of the United States. Located at 1600 Pennsylvania Avenue NW in Washington, DC, the house was designed by Irish-born James Hoban, and built between 1792 and 1800. It has been the residence of every U.S. president since John Adams. When Thomas Jefferson moved into the house in 1801, he expanded the building outward, creating two colonnades that were meant to conceal stables and storage.
In 1814, during the War of 1812, the mansion was set ablaze by the British Army in the Burning of Washington, destroying the interior and charring much of the exterior. Reconstruction began almost immediately, and President James Monroe moved into the partially reconstructed house in October 1817.
The White House is made up of six stories - the Ground Floor, State Floor, Second Floor, and Third Floor, as well as a two-story basement.
Can you answer the following questions?
(Click the question to see the answer)
The White House is the residence of

the President of the United States.

The White House was was destroyed during

the War of 1812.
Source: http://en.wikipedia.org/wiki/White_house