Posted in
After seeing this story at GetReligion about how Advent is becoming trendy among evangelicals I am happy to report that this trend is old in certain circles. Advent (the 4 week season of anticipation before Christmas day) was a tradition in my family growing up - and now my kids are enjoying it as well.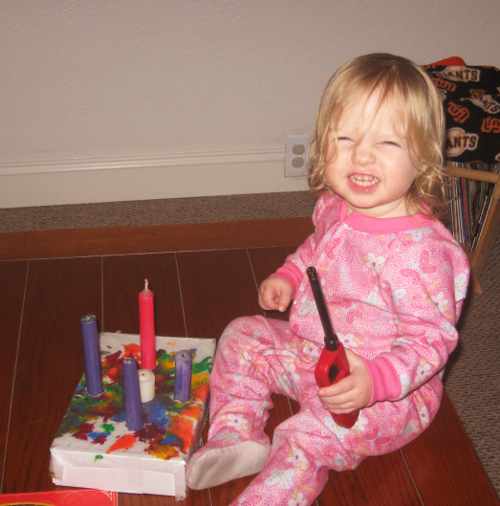 Claire says "I get to play with fire!"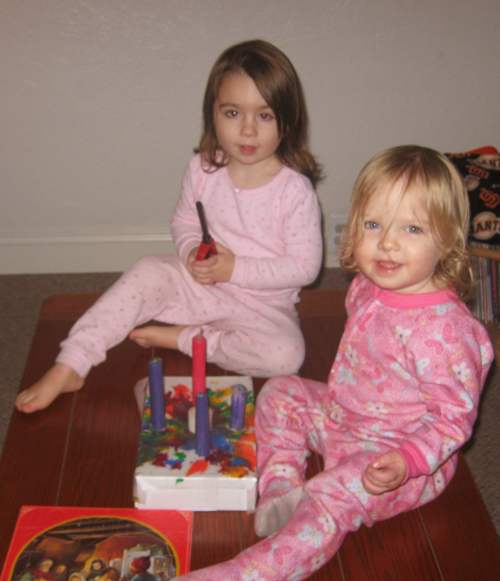 But fortunately Elizabeth is here to take charge...
I should note that I didn't have either the traditional candles or a circular candle holder on which to construct a wreath. I did have a bag of crayon stubbies, however, so we had a crafts day and made "stained glass" (crayon shavings melted between bits of waxed paper) to cover the cardboard box serving as candle holder and also melted down some pink and purple stubs to dip our white candles in... Now each night the girls take turns opening the day's square on the advent calendar, reading the Bible verse, and lighting the appropriate number of candles. After a few carols we sing the advent song:
Advent, Advent, a candle burns
Advent, Advent, a candle burns
First one, then two, then three, then four
then stands the Christ Child at the Door

Posted on December 3rd 2008, 11:31 PM


blog comments powered by

Disqus