Posted in
Well - it's time for the annual Whitney update again.
Unlike last year we actually got to hike, and unlike two years ago I wasn't miserable the whole time.
Actually I had a pretty good time. Justin and I went with the same plan as last year: we drove up to Sonora Pass and hiked a little, had an excellent dinner of broiled steak, corn on the cob and garlic bread and kicked back listening to the Giants game on the radio (Jonathan Sanchez throwing a no-hitter, no less!). The sunset was beautiful but it got ridiculously windy and the night was less than restful than it might have been.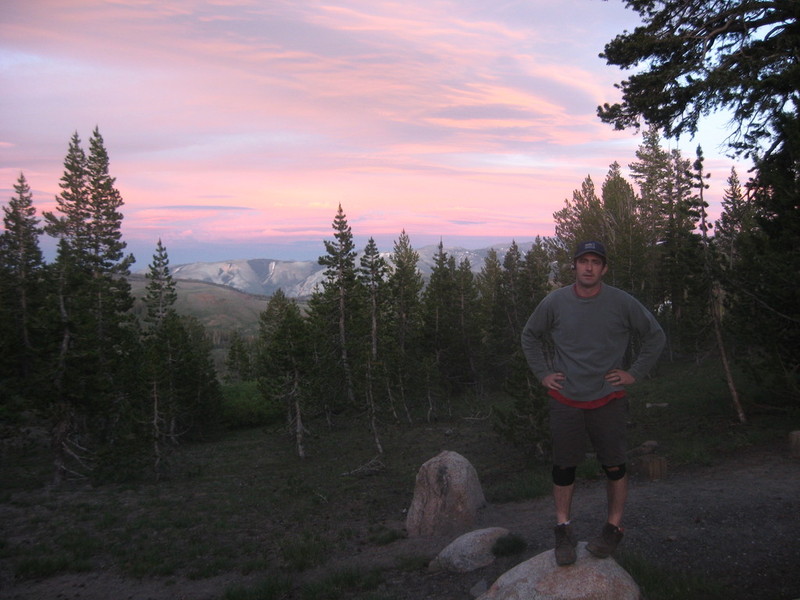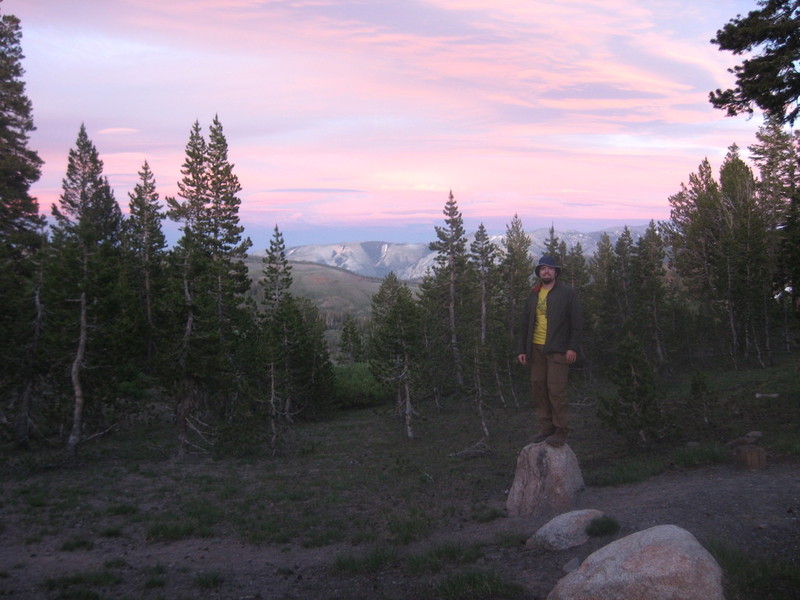 We rose early in the morning and took a pair of PCL hikers (John and Valerie from Austin Texas IIRC) down to Bridgeport with us - it was interesting hearing their stories and confirmed that I'm not cut out for a thousand mile hike...
After a stop to hike around Convict Lake we arrived at Whitney Portal and set up camp to relax for a few hours.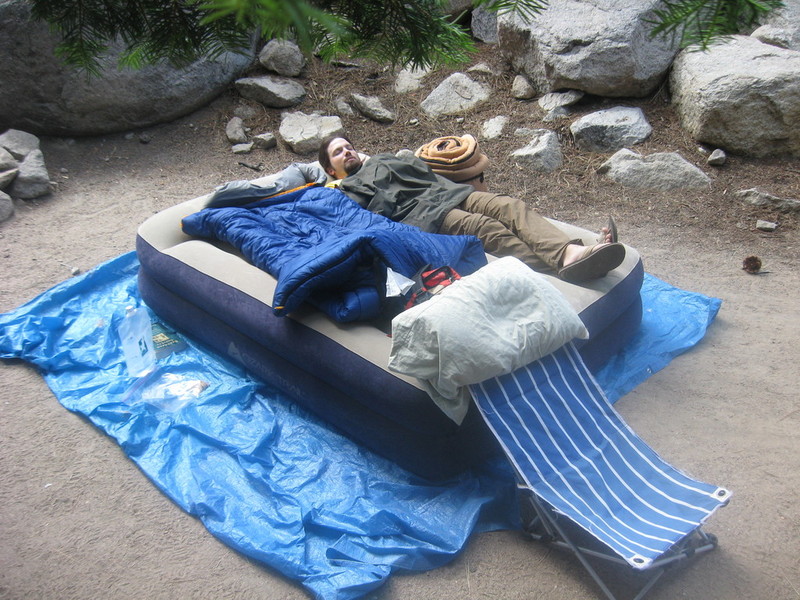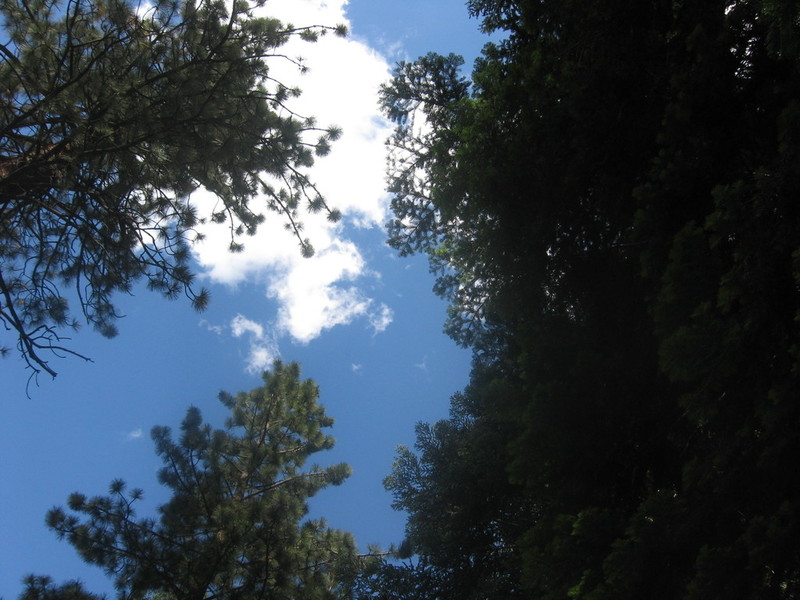 We hit the trailhead before midnight (after running a bear off who was nosing around our campsite) and headed up.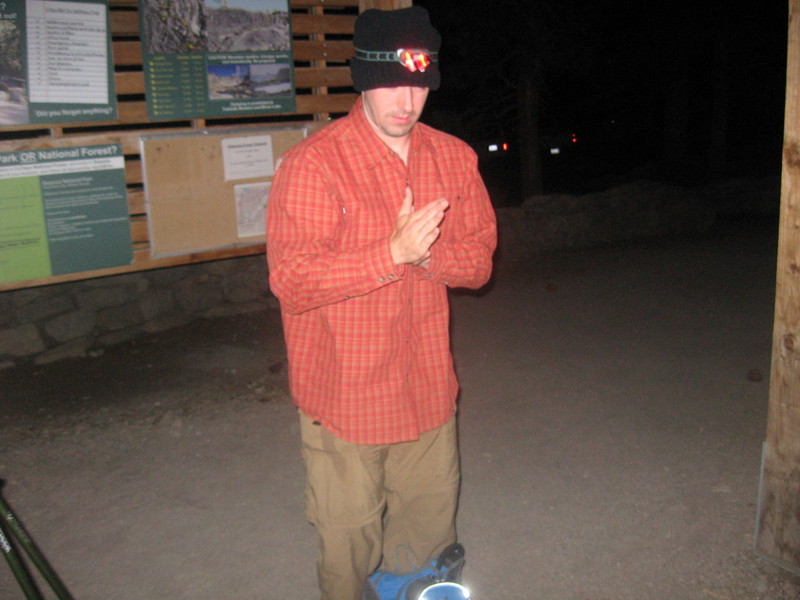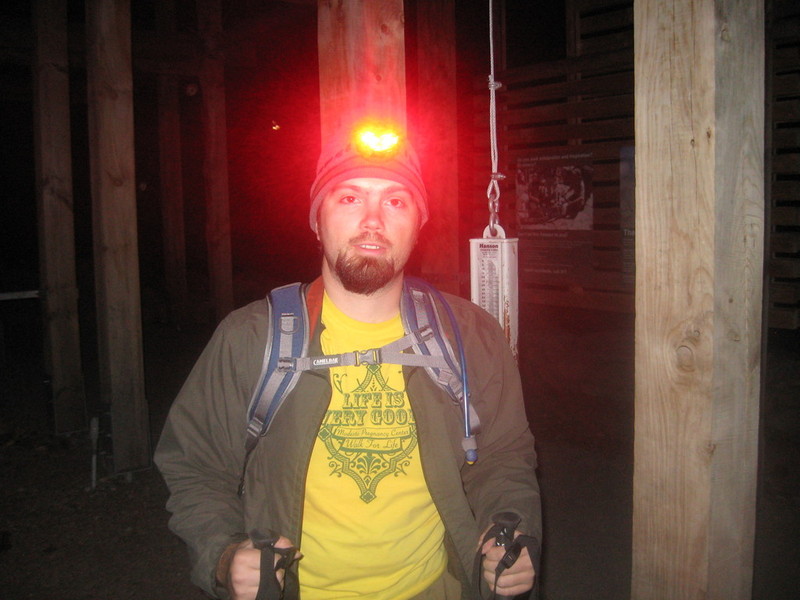 Night hiking by the light of our headlamps and the moon was definitely relaxing. We booked up to Outpost Camp in good time and made it all the way up to Trail Camp before I really started to feel fatigue. At Trail Camp we filtered some water and then huddled among the boulders out of the wind to try and rub some feeling back into our hands. I changed shirts - my jacket and shirt were soaked with sweat and severely chilling me in the mountain breezes.
We headed up the switchbacks and I braced myself - this is where I felt absolutely miserable the last time we summitted Whitney. The first thirty or so switchbacks went by without a break, however, and it wasn't really till I got to about switchback 80 that I started to feel bad. We still managed to keep up a decent pace but I was dizzy and increasingly sleepy - even when the sun rose on us I had the urge to walk with my eyes closed (not a safe proposition) and actually lay down on a rock and slept for five minutes once we reached the top of the switchbacks. The crest trail, as before, felt interminably long but I didn't really run out of gas till we hit the back of the peak itself. There was a lengthy traverse (a hundred yards at least) of a snow field to navigate and then the climb through the boulders up the backside of the mountain. I was "almost there" for about twenty minutes before I finally crested and could see the cabin at the top.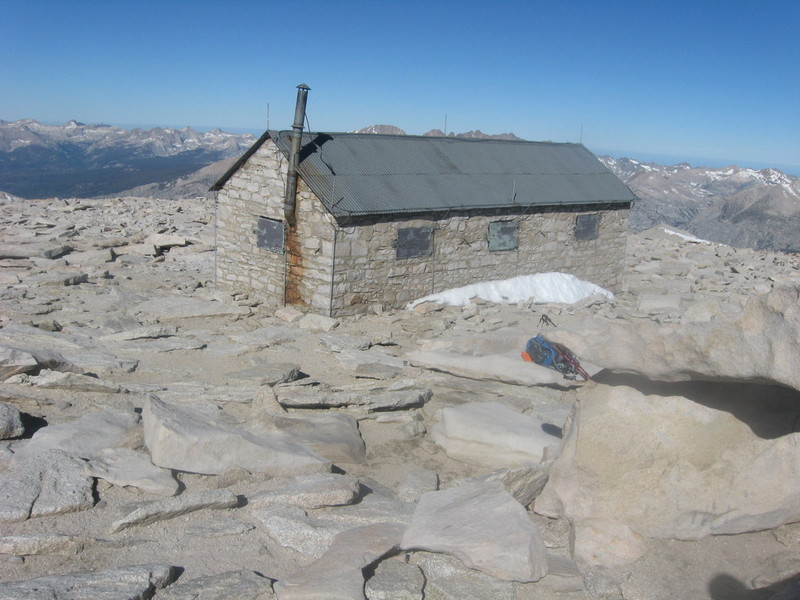 It took us about 8.5 hours from Whitney Portal Store to the top.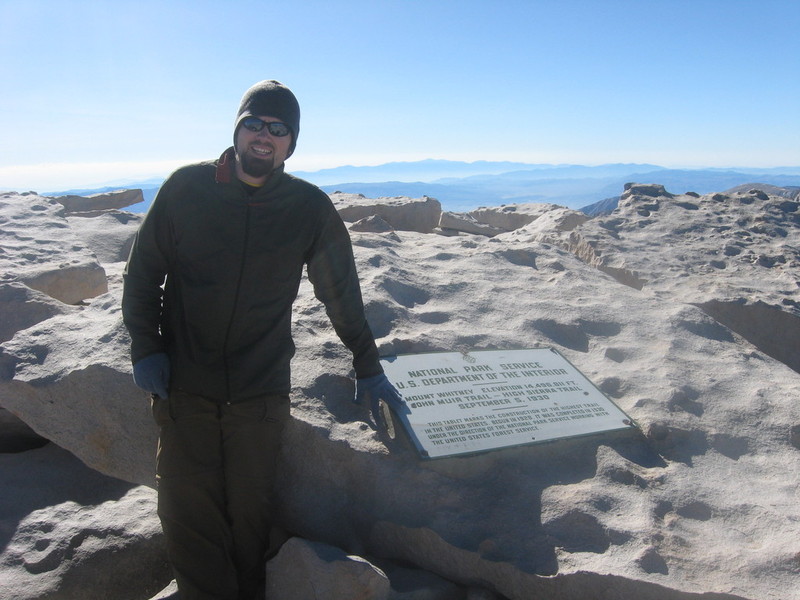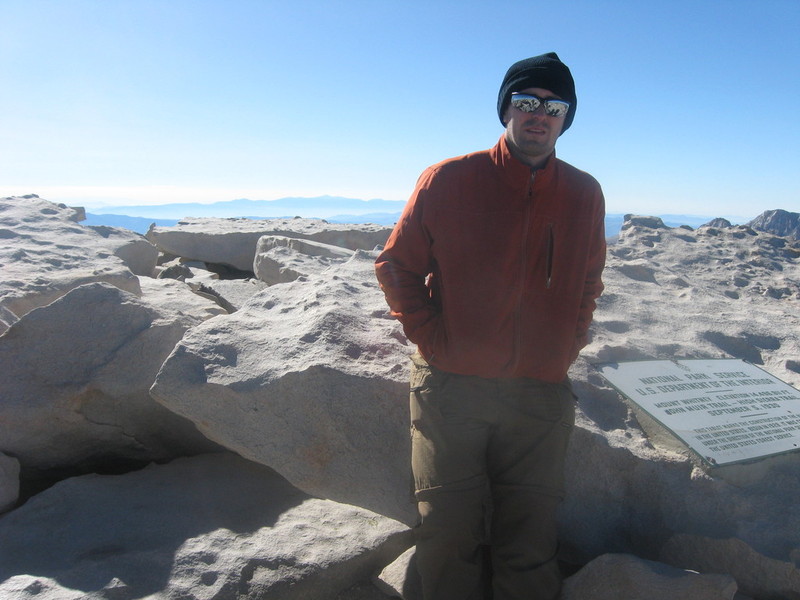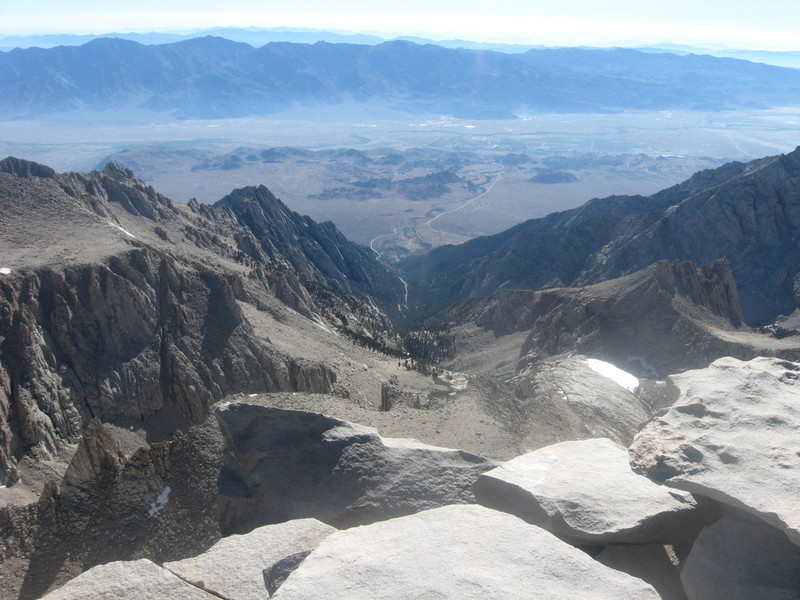 Coming down was about the same as last time - it was weird to see trail in daylight that I couldn't remember because we had ascended in the dark. It also felt incredibly long coming down - the hiking poles I brought along had already been worthwhile to help me find my footing in the dark and to traverse the frozen snow. They probably protected my body the most on the descent, however, cushioning some of the impact as we booked it down the trail and back down to civilization.
This was the last annual Whitney trip I think. It takes a lot of time due to the drive time and the need to acclimate before starting - it's a squeeze to fit it in three days - and the hike and view aren't intrinsically that rewarding.
Future hiking may be more in the familiar Sonoran Sierra's in places we can bring the family and enjoy a little more... If that was my last Whitney attempt I'm glad to have finished on an up note!
Posted on July 25th 2009, 11:54 AM


blog comments powered by

Disqus